Since Santander Central Hispano (SCH) presented the Bank's first Corporate Social Responsibility plan at the end of 2002, countless articles, books and reports have been published on CSR. Among all those to which we have had access, one of the most noteworthy, for its clarity, depth and critical judgement, is the one we offer below: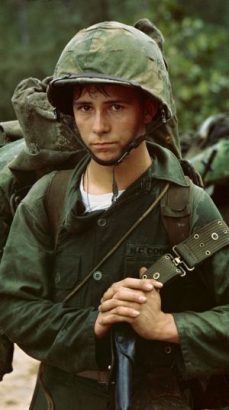 The rapid economic and social transformation that characterises our times has brought with it a profound change in the customs, mentality and consumer habits of society in general. Since the appearance of the first SRI (Socially Responsible Investment) or ethical funds in the 1950s, society as a whole has come a long way. First the positioning of religious groups, then the Vietnam War and later Apartheid in South Africa, prompted a progressive response from broad segments of civil society who decided to punish, in the financial and consumer markets, those companies that did not adopt what they considered to be ethical behavioural parameters in the face of the problem. These events, far from being isolated events, represent nothing more than the tip of the iceberg of a profound transformation of the markets; society is beginning to demand changes in business and greater involvement of the business environment in social problems.
At the same time, and in response to a broad and progressive social demand, international organisations began to champion the term "sustainable development", a term used for the first time during the United Nations Conference on the Human Environment, held in Stockholm in June 1972. In 1987, the Report of the World Commission on Environment and Development entitled "Our Common Future", known, in honour of its author, as the "Brundtland Report", laid the foundations for what we now call sustainable development. Finally, the United Nations Conference held in Rio de Janeiro in June 1992 marked the definitive interaction of both concepts, environment and development, sustainable development and corporate social responsibility. From this moment on, the concept of "sustainable business" expanded rapidly, reaching a wide repercussion in the decision-making levels of large companies.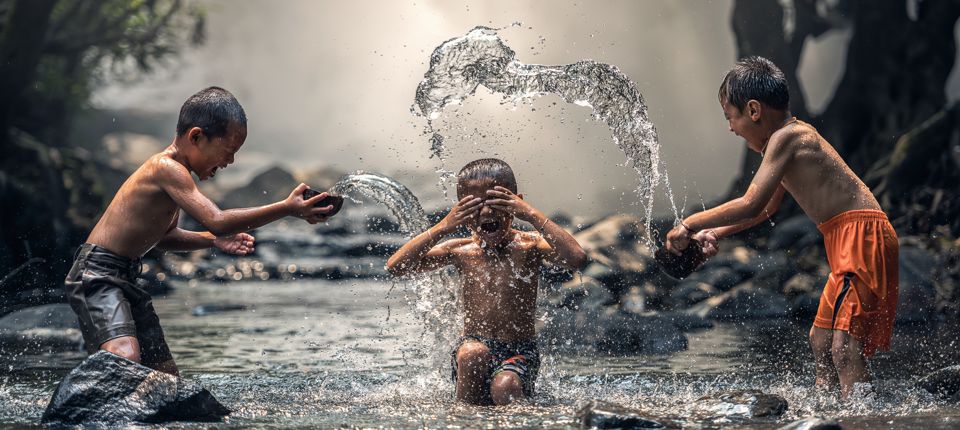 The "market orientation" is no longer enough, the focus on the consumer is giving way to the "stakeholders", "the environment". Large listed companies are observing how stock markets (analysts, investors and shareholders) are paying increasing attention to the social and environmental practices of companies and how, at the same time, the number of investment funds incorporating CSR criteria is growing at a much faster rate than traditional financial products. Studies on consumer behaviour show that consumers are increasingly interested in factors related to CSR at the time of purchase. Public administrations, in the decision-making process on aspects that directly or indirectly affect the company, are greatly influenced by the opinions and interests of their own constituents (family environment of the company's employees and supplier companies, local communities and society in general). Thus, a large number of stakeholders appear, who have interests in the company that go beyond what might a priori be assumed and on whose attitude the future of the company depends to a large extent.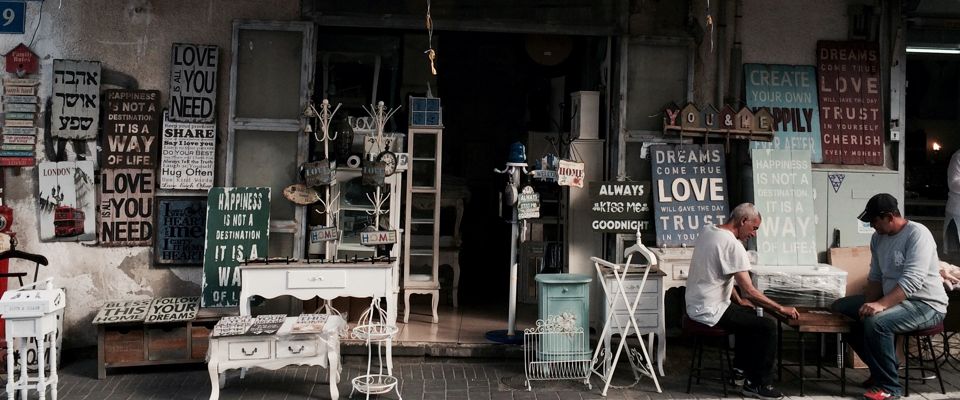 In this competitive context, large multinational companies have found in sustainable development an opportunity for business. Sustainable growth, understood as a source of competitive advantage, makes it possible to compete for attitudes and lead the behaviour of the general public, disseminating information that reflects what the company feels and offers to society. As far as Spain is concerned, CSR originated at the end of 1999 when the Association of Collective Investment Institutions and Pension Funds (INVERCO) specified the requirements that a fund had to meet in order to obtain the designation of ethical and ecological. At that time, very little attention was paid to these issues by the media and therefore by society as a whole. Only a small number of Spanish companies that were included in the incipient Dow Jones Sustainability Index (DJSI) seemed to lend some credibility to what, for many, seemed to be a passing fad. At the end of 2002, this index placed 7 Spanish companies (BBVA, Endesa, Ferrovial, Iberdrola, Inditex, SCH and Telefónica) among the 300 companies worldwide with the highest criteria of "sustainability" in the future evolution of their businesses.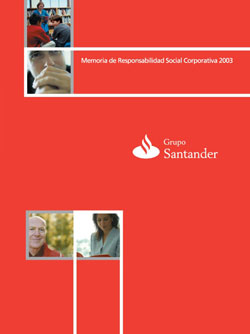 That same year, on 8 November 2002, a few days before the Audiencia Nacional requested a report from the Bank of Spain on the bonuses and retirement bonuses of Amusátegui and Corcóstegui, the chairman of Santander Central Hispano (SCH) Emilio Botín presented the bank's Corporate Social Responsibility Plan. Was it a response to a growing international demand for corporate social responsibility? An effort to obtain social credit at a time marked by the stock market crisis and corporate scandals? Or a marketing strategy to capture the existing social demand for this type of investment? Whatever the case, there are many who believe that this gesture by Spain's leading financial group marks the beginning of a race in Spain to become a leader in the concept of Corporate Social Responsibility.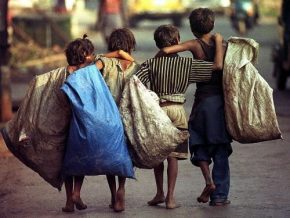 A before and after, a multitude of congresses, seminars, reports, courses, publications, press releases, opinion articles, interviews, reports, monographs, specials… It was the era of the triple bottom line. The market offers a new perspective to companies, the economic dimension merges with the social and environmental dimensions to achieve a perfect balance. The human being is also placed in a new dimension; the inhabitants of developed countries are now called "Stakeholders", we no longer have to be customers or shareholders to matter to someone. The inhabitants of the poor countries in the southern hemisphere, on the other hand, are qualified as new potential consumers, a virgin market of 4 billion, no less, and many of them have starved to death. It sounds good, but in contrast, there are voices of professionals who believe that we are facing a "cosmetic" initiative of some companies concerned about their image, a "new bubble effect" with an expiry date.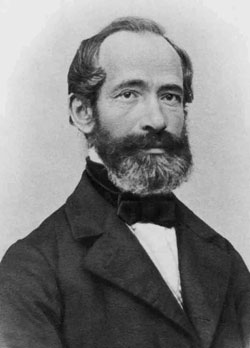 But is Corporate Social Responsibility really a new phenomenon? The corporate history of Carl Zeiss, since its founder established a precision mechanics and optics workshop in Jena in 1846, is not CSR? To freely and voluntarily assume the commitment to bring light to all those places that remain hidden "We make it visible"; to have actively contributed to the scientific development of humanity over the last 159 years; to have led the technological foundation for the development of microsurgery or, to give a more recent example, the development of PREVIEW PHP, a technology that allows the early detection of macular degeneration, the main cause of irreversible vision loss in people over the age of 50s and which, in our country alone can affect up to 3 million people, is this not CSR? . And what about Mickey, who has already turned 78, or Minnie, Donald, Pluto, Goofy… If the transmission of ethical values to the real protagonists of the future we wish to protect is not CSR, what exactly are we talking about?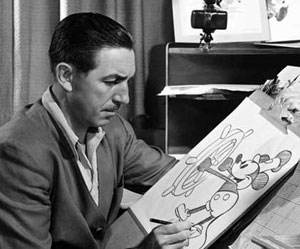 "A sustainable company is one that creates economic, environmental and social value in the short and long term, thereby contributing to the increased well-being and genuine progress of present and future generations, both in its immediate environment and on the planet as a whole". ""governance code for sustainable business 2002″- Foro Empresa y Desarrollo Sostenible – www.fundacionentorno.org"
Two years before the birth of Dr. Gro Harlem Brundtland in Norway, Walter Elias Disney, after three years of hard work and a million drawings, won eight Oscars for his film Snow White and the Seven Dwarfs. When his father, Gudmund Harlem, after the Nazi invasion, sent the future doctor, then two years old, to neutral Sweden,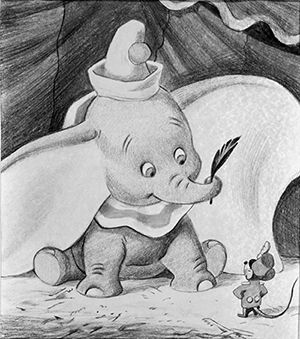 Walt Disney introduced us to Dumbo, the large eared elephant who is treated without respect or consideration for his feelings for the mere fact of being different and who, reduced to an object of mockery and derision, finds a way out in the friendship and respect even that an insignificant mouse offers him. Perhaps this film influenced the Doctor and, through her, what would become known as the "Brundtland report"; perhaps not. What I am sure of, contrary to what some would have us believe, is the fact that CSR, far from being a new phenomenon, is a business practice or way of understanding business, as old as the responsibility of the people who create and manage them. 
Whether or not we agree with this "great mise en scène", what I think is clear to everyone is that, if society is firmly committed to a sustainable world and a fairer, freer and more caring society, companies will have to be able to adapt to this new competitive environment in order to survive. We live in a society that is evolving at a dizzying pace with the emergence of new information media. Millions of citizens ("stakeholders") with access to electronic media that maximise the multiplier effect of the traditional "Word of Mouth" can, in a matter of minutes, send a hundred e-mails or SMS. If the creativity or the content merits it, in a few hours the message spreads unstoppably – forums, chats, … -, a few days into the "campaign" the useful coverage and the average frequency would surprise us. If this can be done by a handful of neophyte users, imagine millions of people with recorders, digital cameras and video cameras integrated in their mobiles, e-mailers, robots and Trojans extracting mailing lists… What am I exaggerating, just ask the Catalan wine growers; or Don Mariano himself (in reference to Mr. Mariano Rajoy and the campaigns after the "Prestige" case and the terrorist attacks of 11-M in Madrid).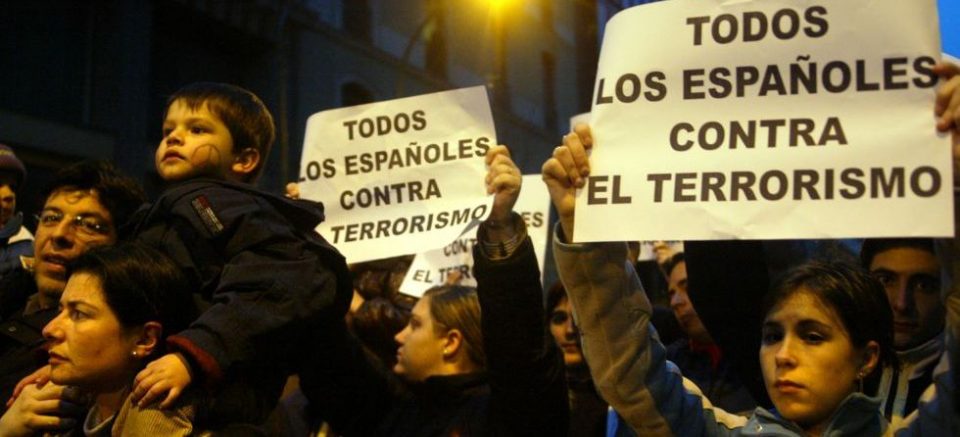 Against this backdrop, it is not surprising that large corporations, which until now have not done so, have decided that it is time to start taking seriously the societies in which they operate and the people who live in them. CRM is giving way to SRM (stakeholders relation management), the focus on the consumer is evolving towards a much broader conception of the market, a target universe with different groups, segments and levels of communication.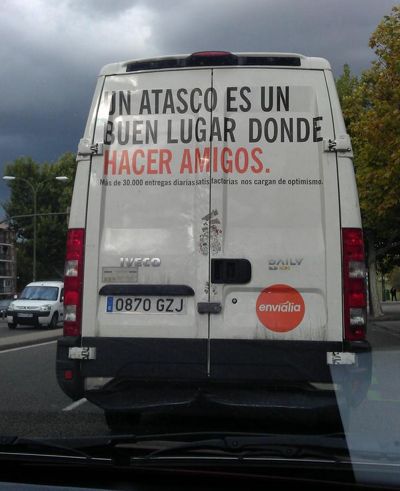 But if knowing the expectations and opinions of these stakeholders has become a strategic objective, why haven't we established appropriate response channels? Let's suppose that a stakeholder at the wheel of his car feels that his rights have been violated and that he has been humiliated as a human being by the driver of a delivery van displaying the corporate image of a business organisation. A simple reference on the van, next to the company logo, regretting the possibility that this could happen and a telephone number to report it, if necessary, would not only improve the general image of the company, but would also have a preventive effect on the organisation, be "therapeutic" for the offended party and improve the quality of information about the immediate environment. Why do we force our customers to resort to the Public Administrations through complaint forms and/or Consumer Affairs Offices? Wouldn't it be smarter to provide them with an effective internal tool? Do we have the tools and equipment to know the opinion that these "stakeholders" convey about the company in the different media? Before venturing into CSR communication, the sustainable company should learn to listen. Because only those organisations that are capable of detecting changes in the values, attitudes and lifestyles or management styles of their stakeholders will be able to transmit an adequate image of themselves.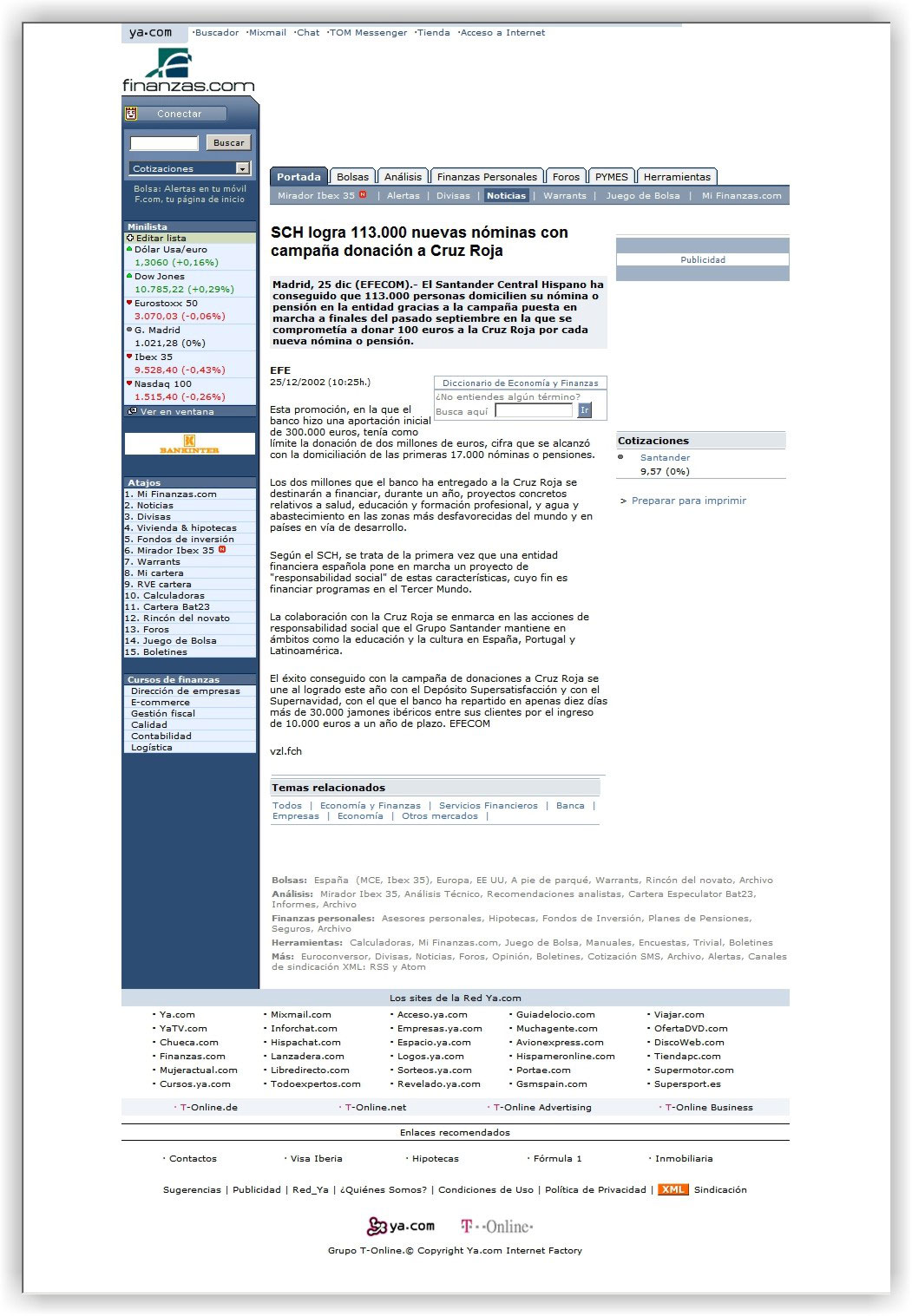 But be very careful when transmitting, because if CSR is not a new phenomenon, neither is its use to mask commercial information. It is no longer enough to spread CSR attitudes through advertising campaigns, which requires extreme creative tact, and to do so as a promotional value in direct marketing campaigns can generate rejection in broad social groups. Let's suppose -because for just one article it takes a lot of work- a financial institution that wants to attract direct debits of salaries and pensions -a very laudable commercial objective- to contact an NGO that has a clear idea of "the end and the means". A CSR promotion is designed and proposed to the universe of potential customers. The Bank makes an initial contribution of €300,000 and undertakes to donate €100 for each new salary or pension. Well…, OK. In a press release, the Director of External Communications informs the media of the resounding success of the promotion, "… achieves 113,000 new salaries with a donation campaign to…". "This promotion, in which the bank made an initial contribution of 300,000 euros, was limited to a donation of two million euros, a figure that was reached with the direct debit of the first 17,000 salaries or pensions…". "EFE – 25/12/2002 (10:25h.)". Ah, and the remaining 96,000, now customers, what are they left with? That they should have read the small print; I agree, but you will agree with me that, on television, as well as being small, it is very far away and happens very quickly.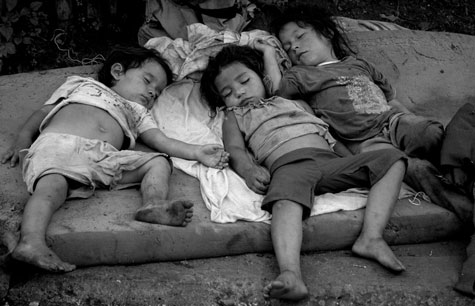 A commercial, marketing and social success of this magnitude had to be repeated the following year. But this time it would have to be more emotionally charged, they had to achieve a greater psychological involvement. "The 2003 Payroll and Pensions Campaign is linked to a humanitarian project: the Bank will provide … the necessary means to vaccinate 50 children for each paycheck or pension that is paid in…". "Press Release Sent on Sunday, 05 October at 02:31:52 – Contact: …, Director of External Communications, …". And if I don't have my salary in your bank – or should I say that of your stakeholders – are you going to leave 50 children unvaccinated? "…The duration of the campaign is from the 1st to the 31st of October and its objective is to reach the figure of one million children vaccinated…" What exactly did you mean? That this promotion is valid until 31 October or the end of stocks? (Don Emilio, I am only trying to illustrate with an example, these are the "traits of a pioneer", I know that the social approach of your Bank is an example for all to follow).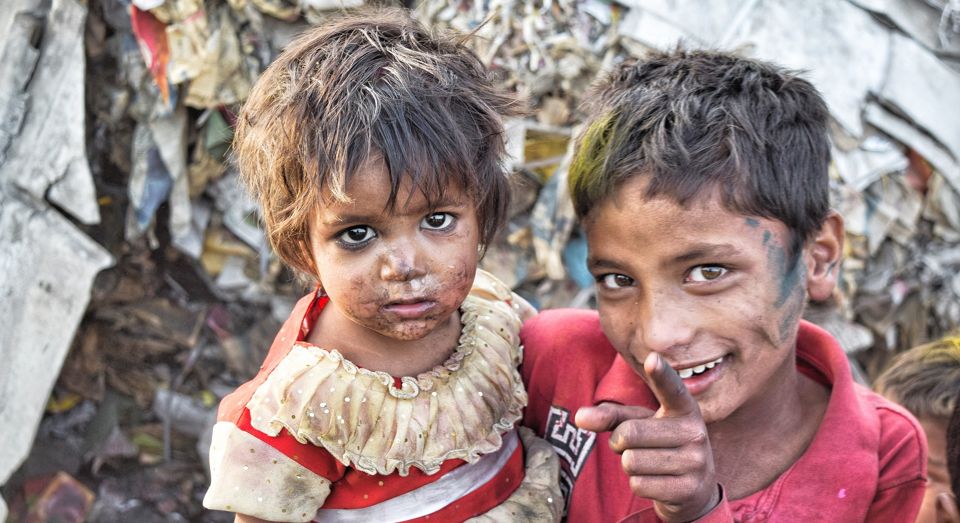 Beware, once again, social behaviour patterns will evolve at least as fast as the supply of information. As always, fashion will lead to excess, which will lead to scepticism, and that is when millions of stakeholders will start to ask themselves a lot of questions.
Anecdotes aside, in today's competitive world, companies need to enhance their own identity and basic image in the eyes of society, and the attitudes adopted in terms of CSR allow them to convey the set of ethical values, beliefs, principles and guidelines that guide them. The big ones are already there, leading the concept, for the rest the race has just begun. Good luck.
Jaime Avila
RdM – Recursos de Mercado
Publicado by Nueva Empresa – No. 490 – 2005